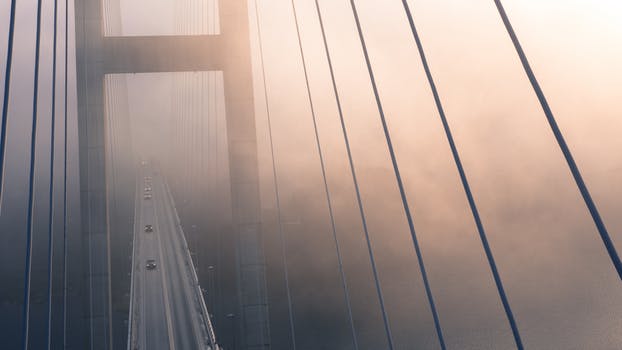 Bridging the Gap between
Helping companies, both large and small, extend and enhance their existing environment through
secure, cloud-based microservices, streaming data-processing systems and intelligent, event-driven solutions.
LEARN MORE
ABOUT US
We deliver secure, integrated, cloud-based solutions that extend and adapt existing systems to take advantage of new and emerging technologies while leveraging a company's current investments in infrastructure, tools and off-the-shelf products.
For Enterprises
If you're a large enterprise, taking advantage of new and emerging technologies while still maintaining productivity can be challenging. It is not always easy to stay on the cutting edge. With so much on-premises infrastructure and so many legacy systems deployed across multiple departments and lines of business, progress can be slow. Knowing there's so much to gain by moving to the cloud but you just can't get there. If you're paving the way for a new cloud strategy, figuring out how to begin migrating your applications or just jump-starting one of the many new cloud offerings, we can help.
For Universities
Universities face unique challenges in deploying applications to the cloud. With many high-end systems tightly coupled to proprietary student and faculty processing systems and serving a diverse user community, the .edu space sometimes requires a different approach. Having experience in this space, we've been able to tailor our processes to the specific challenges facing universities that can ease the migration path to the cloud. If you're a university and struggling to figure out where to begin and how to take advantage of the cloud today, we can help.
For Startups
We understand the difficulties in building a platform in the early stages of growth. Finances are tight and development can be expensive. As a result of launching several cloud-based startups ourselves, we're making available our cloud-based platform specifically designed for startups and small businesses. Consisting of a turn-key SaaS platform fully integrated into either Amazon or Azure cloud, complete with frontend UI, middle-tier services and a variety of integrated data processing and backend options. If you're interested in deploying your solution to the cloud fast with end-to-end automation, we can help.
Because migrating to the cloud is hard.
- And takes proper planning and execution. -
Knowing what services to leverage when you get there can be a daunting task. We help take the stress out of cloud migration by providing a well-defined strategy and a proven platform for deploying and launching your services in the cloud. Whether your on Amazon or Azure, our platform delivers a fully-automated model for standing up infrastructure, launching services and managing change through scripted CI/CD pipelines tailored to your needs and aligned with your existing processes. Fully-integrated into your current environment, our platform helps simplify the entire deployment process. So whether your a large enterprise moving to the cloud or a startup in need of a solid foundation, we can help.
SERVICES
CLOUD & STRATEGY CONSULTING
Whether you're starting fresh or migrating existing infrastructure or applications.
Migration Planning & Cloud Strategy
Infrastructure & Application Design
Cloud Automation & Cloud Security
Process Controls & Risk Assessments
Governance & Regulatory Compliance
AI SYSTEMS & DATA SERVICES
Improving efficiency and business value through message-based systems and event-driven, data processing solutions.
Identity & Access Management
Cloud Migration & SaaS Solutions
Microservices Architecture & Design
Systems Integration & Data Analytics
Directory and Data Transfer
INTELLIGENT APPLICATIONS
Leveraging advancements in tools and technologies that allow businesses to adapt and respond to change.
REST-based Microservices
Responsive & Mobile Applications
Cloud Platforms & Serverless Solutions
Database Design & Deployment
Custom Software Development
It all starts with accurate and reliable information.
- Its all about the data -